Great Plains | AccuShot precision seed fertiliser
The world has a fertiliser problem. On the one hand, we need fertiliser to grow enough food to feed everybody. On the other hand, using too much fertiliser can damage the environment.
Kubota | Compact excavator U36-4 Electric
Many municipalities are tacking carbon emissions by introducing stricter regulations for construction machinery. Consequently, construction contractors are looking for manufacturers to supply low carbon, low noise alternatives to give them the edge in the urban environment.
The objective is all about saving fertiliser, environmental care by reducing resource use, including energy for fertiliser production, while reducing farm production costs and securing food production.
Kubota | Agri Robo MR1000A
With farms increasing in size and the potential labour market shrinking, today's farmers are challenged with cultivating the land in an efficient and profitable way, despite the increased costs and shortage of labour.
Kubota | E-powered Compact Tractor (LXe Series)
Green spaces are essential where a lot of people live together. They help to maintain a healthy environment in urban areas. However, densely populated areas also have strict regulations controlling the exhaust and noise emissions of the machinery needed to tend to parks and gardens. Environmental care is now a key driver when choosing ground care maintenance equipment.
the Kubota Group Solutions Hub
How should we address the great challenges of our time? Can we shape a better future together? The Kubota Group wants to lead the way with innovative solutions for agriculture.
INNOVATION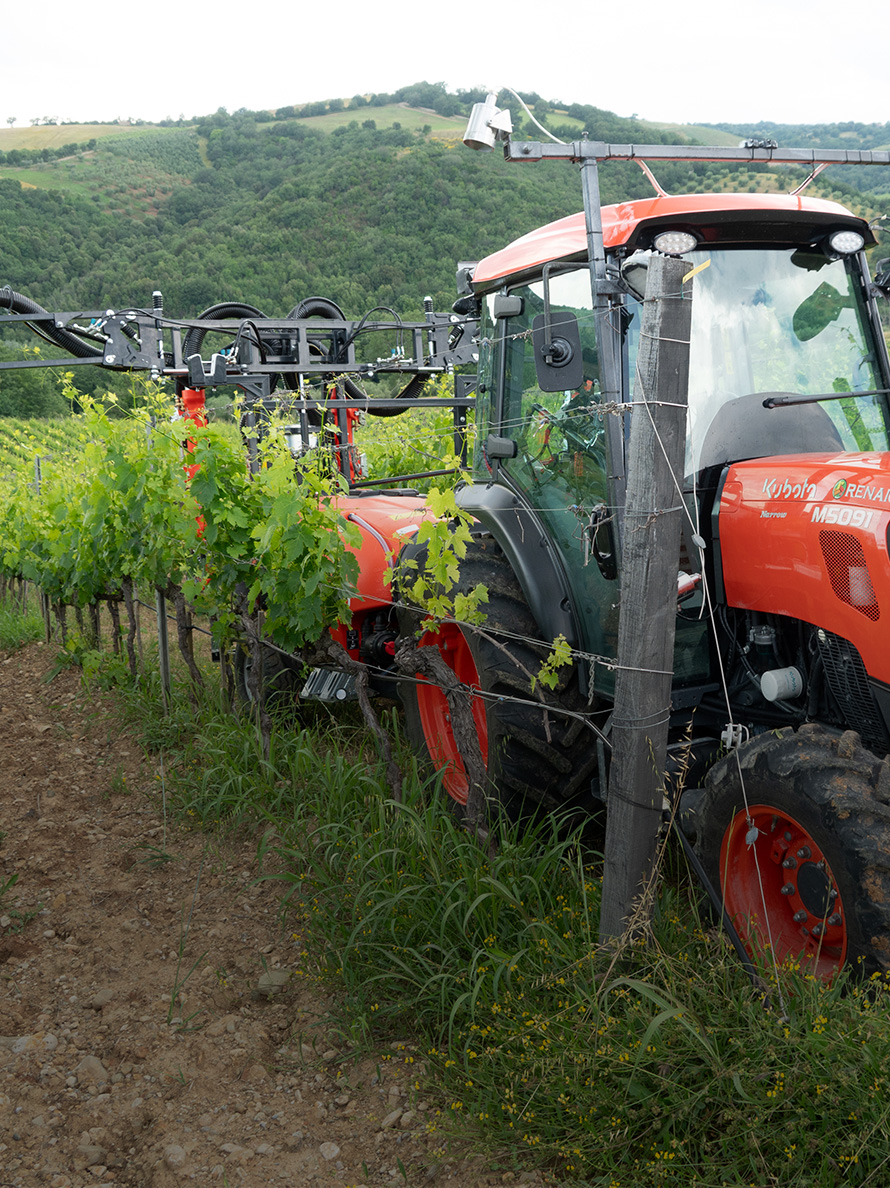 Combining crop sensing and state of the art technology in vineyards enhances vine and environmental health while improving crop quality and yield.
SUSTAINABILITY
CONNECTIVITY
AUTOMATION
EFFICIENCY

The Kubota brands bring together a global network of visionaries, scientists, engineers, and craftspeople. Together we grow visions which support the prosperous life of humans while protecting the environment of this beautiful earth.