Kubota Group Solutions | Electrifying construction vehicles
Electric compact

wheel loaders
Sustainable, smart energy solutions, reduce emissions and noise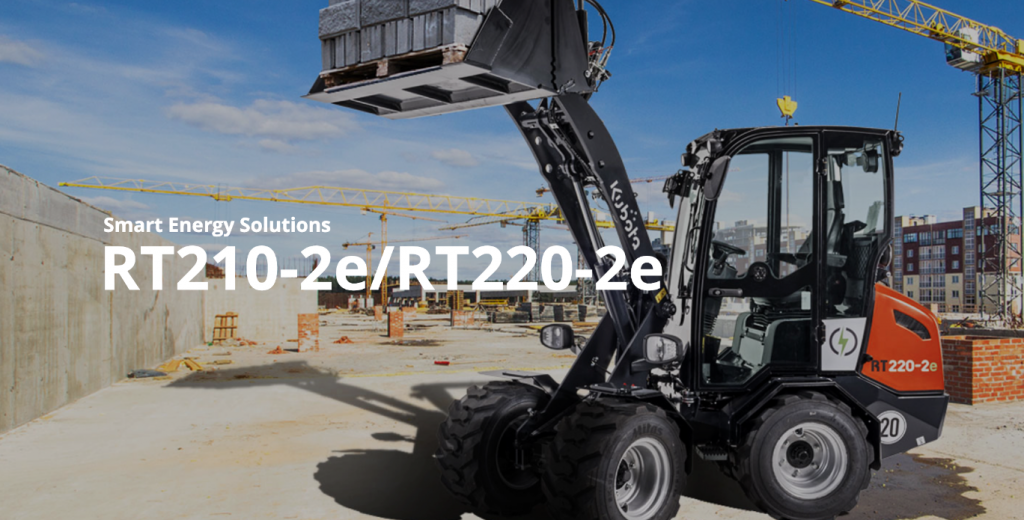 How can we make commercial transport more sustainable?
Transport is a major factor in the acceleration of global warming accounting for around one-fifth of global carbon dioxide (CO2) emissions. As temperatures rise and natural disasters mount every year, the need to address climate change becomes ever more urgent.
To reduce CO2 emission, we must switch from carbon-based fuels to sustainable alternatives. With the raise of electric vehicles, this transition is well on the way in private and public transport. Commercial vehicles like trucks or ships, however, require a lot more energy, they have been powered by energy-dense diesel or heavy fuel oil for almost a hundred years.
What are the benefits of electric wheel loaders?
Starting by electrifying lighter commercial vehicles
Heavy-duty commercial vehicles may require hydrogen or e-fuel drives to become emission-free. But we can already start innovating in lighter commercial vehicles like compact excavators or wheel loaders.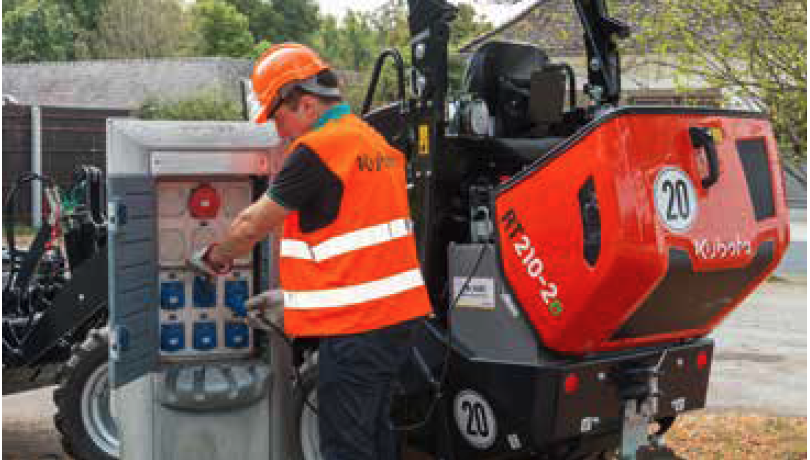 Alternative drives for construction vehicles
Kubota's Smart Energy Solutions range offers five practical alternatives to diesel that lower noise pollution and emissions in construction vehicles. Joining our battery-driven compact excavator, electric dumper and LPG mini-excavator: Kubota's new electric compact wheel loaders RT210-2e and RT220-2e.
Same performance, no emissions
We have based the RT210-2e and RT220-2e on the Kubota wheel loader diesel variants. Both machines feature an extremely powerful, high torque electric motor, one of three battery options (260 Ah, 390 Ah and 520 Ah) and an integrated battery charger. Equipped with the super charger option (150/300 A), you can fast-charge the wheel loader at a 400 V power supply within 90 minutes. Charging regularly at 220 V will take you about 7 hours – well suited for overnight *charging. In addition, the engines recuperate energy when the machines decelerate or travel downhill. This makes the wheel loaders well-suited for a wide range of projects tasks.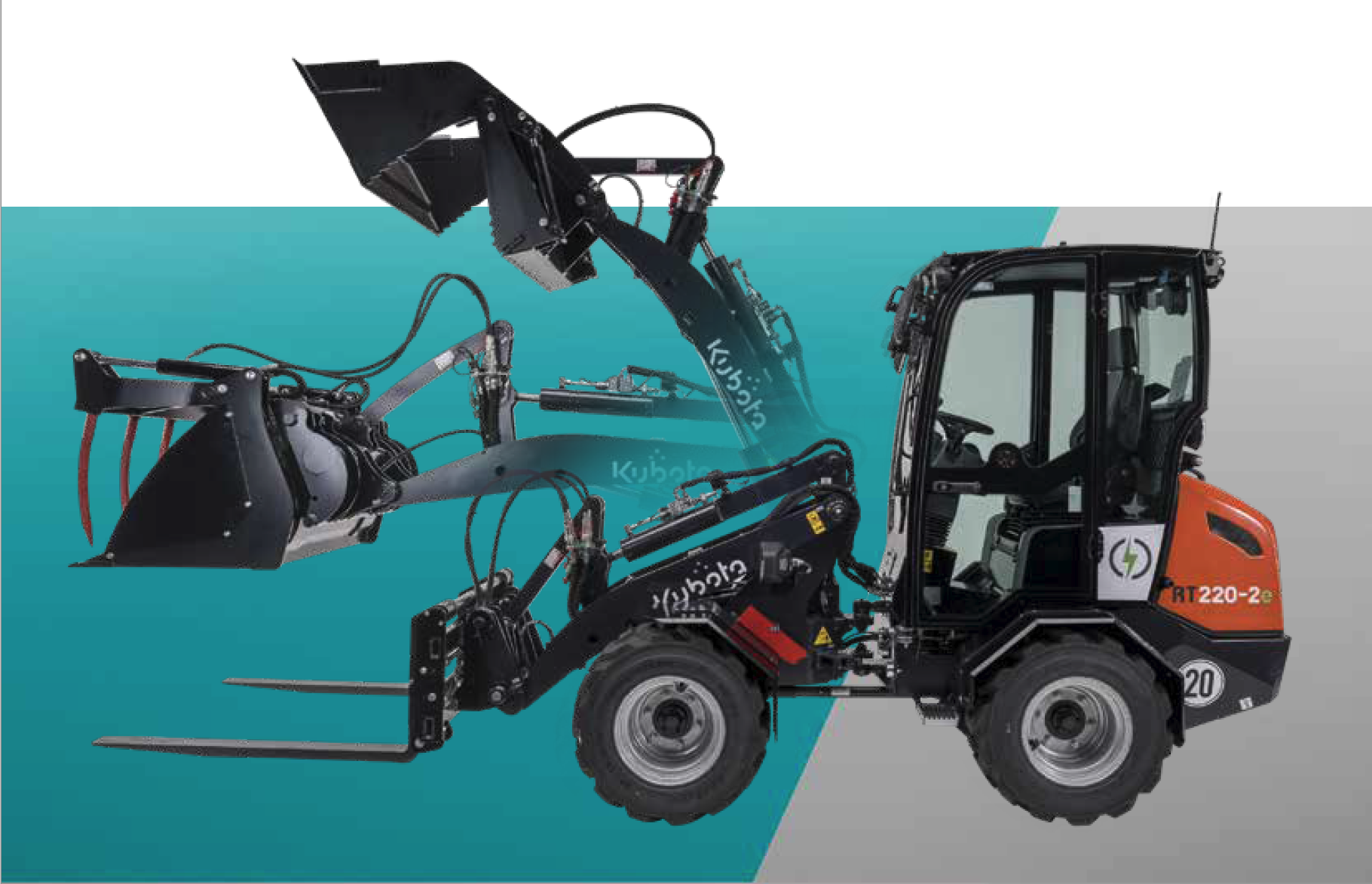 We have created the two machines on the same basis, only the front parts differ. Boasting enhanced loading versatility, the RT210-2e's long loader arm has a reach of up to 2,852 mm. The RT220-2e shorter loader arm has an increased lift capacity of up to 1,140 kg.
Both the RT210-2e and RT220-2e are highly maneuverable with all-wheel steering on each axle and a pivot steer of 44 degrees, making them perfect for work in restricted spaces. A hydraulic quick hitch compatible with a host of attachment options adds more versatility.
Model

RT210-2e

RT220-2e

GHG emissions

0

Driving motor output

6,5 kW (9 HP)

Hydraulics motor output

12 kW (16 HP)

Max. battery recharge

9 h / 90 mins (fast-charging)

Operating weight

2200 kg

2350 kg

Overall height

2300 mm

Overall length with bucket

3690 mm

3830 mm

Overall width

1040 mm

1080 mm
We have manufactured the machines with user-comfort front of mind. The ergonomic design minimizes noise pollution and vibrations for fatigue-free operation. Operator safety has been prioritized with both ROPS (Roll Over Protective Structure) and FOPS (Falling-Over Protective Structure) fitted.
Both the RT210-2e and RT220-2e also have electric/hydraulic integration delivering complete multi-functionality for operating lift and the top cylinder at the same time. Optional boom suspension and safety valves provides better retention of load inside the shovel, even at full speed.
"The topic of sustainability has never been more prevalent in the construction industry. It's vitally important that we not only provide operators with machinery that is robust and reliable, but also helps reduce our environmental impact on our working environment."
Rob White, Division Manager Construction Department Kubota UK
We take our company motto 'For Earth, For Life' very seriously. By introducing two new electric wheel loaders, we can offer our customers more sustainable solutions as we work towards a greener construction industry.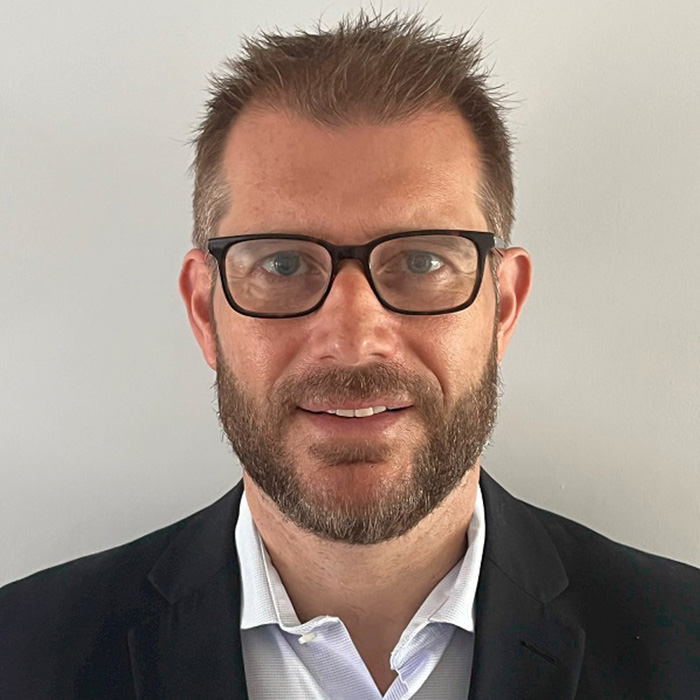 UN Sustainable Development Goals
The electric compact wheel loaders RT210-2e and RT220-2e contribute to the UN Sustainability Development Goals of energy efficiency, promoting innovation, supporting sustainable cities, and protecting the climate and life on land.
Explore other stories from our brands
How should we address the great challenges of our time? Can we shape a better future together?
The Kubota Group wants to lead the way with innovative solutions for agriculture.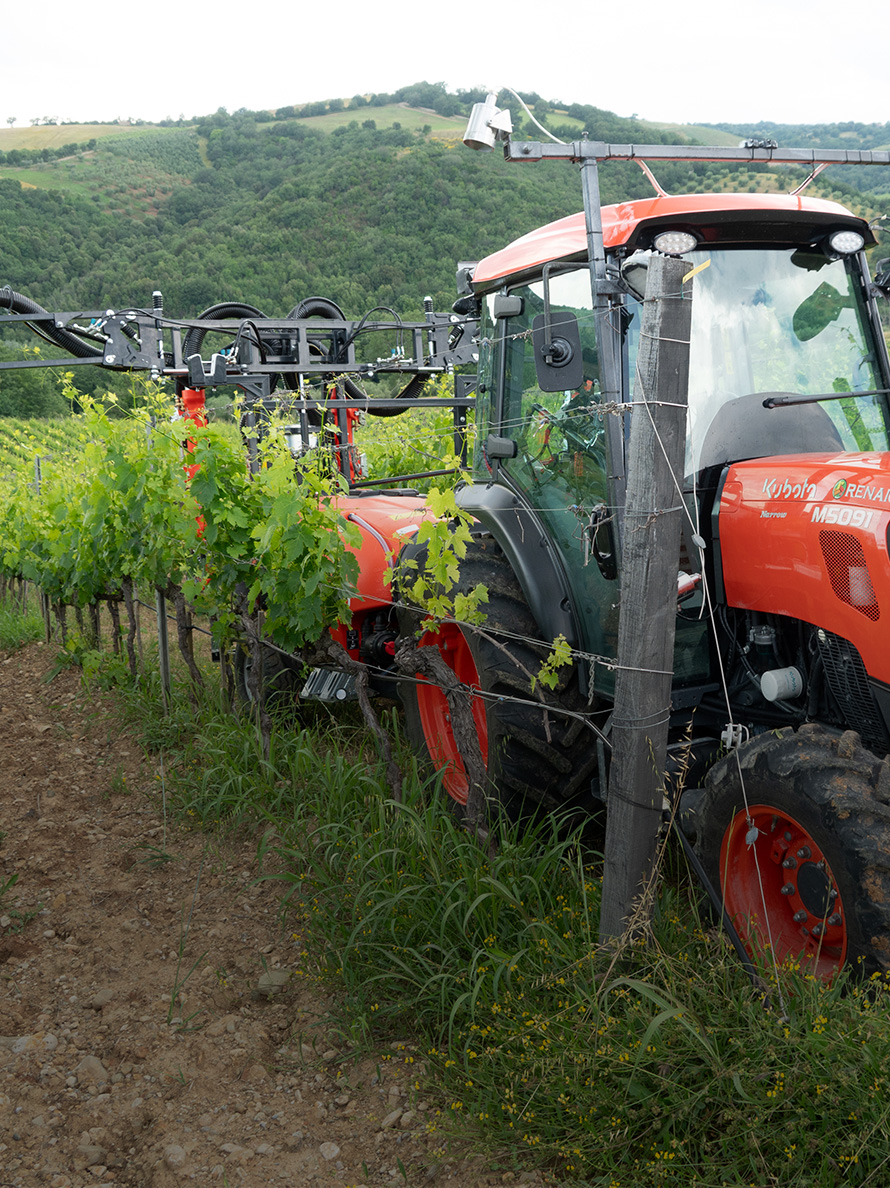 Combining crop sensing and state of the art technology in vineyards enhances vine and environmental health while improving crop quality and yield.