Improving tillage

comfort
environmental protection, increase in productivity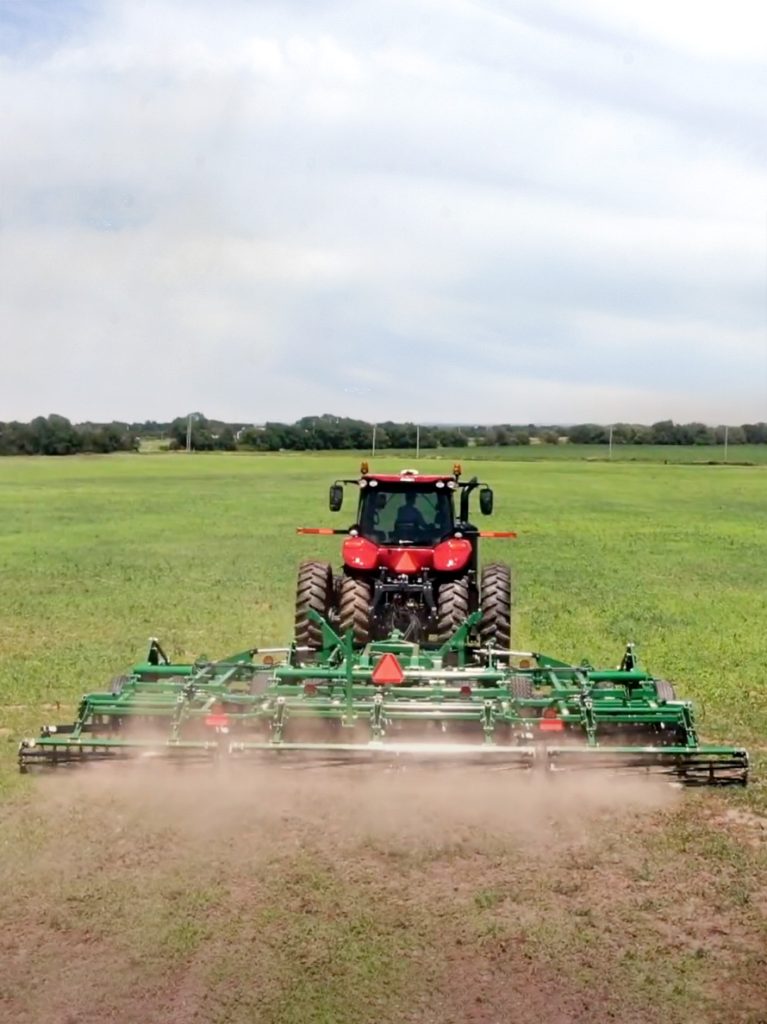 Can we adapt tillage settings as conditions change across a single field?
Saving time while doing things better is a recurring dream for most people who are trying to run a successful business. For farmers, the dream comes round in spring and autumn, when it's time for tillage.
Done right, tillage controls weeds, prevents compaction and increases yields. Done wrong, it encourages soil erosion, reduces yields, and basically wastes a lot of time and effort. To make things more complicated, soil conditions change in different parts of a field. Until now, that meant stopping the tractor and getting out to adjust the tillage tool settings for each section. For many farmers, that would just take too much time.
What are the benefits of the Implement Command System?
Set, adjust and operate from the cab
What many farmers were looking for was a system to manage the tillage implement without getting out of the cab to manually adjust the settings. This is so that they can give every part of the field exactly the treatment it needs, from light to aggressive. Implement Command by Great Plains works with select models of Turbo-Max, Terra-Max, Velocity, and Disk Harrow tillage implements. All you need is an ISOBUS-compatible monitor in your tractor cab.
Ride along with agronomist Blake and the Implement Command
Benefits across multiple tillage practices
The Implement Command System was first introduced on the Turbo-Max vertical tillage tool. Vertical tillage manages residues, maintains soil density and creates an ideal seedbed. It also helps the soil absorb water and prevents erosion. Implement Command is now also available on Terra-Max hybrid tillage tools, and the conventional tillage models Disk Harrow and Velocity.
Implement Command lets you set, adjust, and monitor the performance of your tillage implement from the tractor cab. It lets you monitor and control elements such as tillage depth, down pressure, gang angle, rear finishing or levelling. But you don't waste time and effort getting in and out of the cab.
Controls at your fingertips
To start with, you can control tillage-depth. To make on-the-go adjustments quick and easy, you can programme pre-set depths before you begin. You can also adjust weight transfer on-screen by changing the amount of down pressure applied to the wings. The screen also lets you monitor several settings, including the gang angle, the hydraulic reel's down-pressure, and fore-and-aft levelling. You can change all these settings using hydraulic levers in the cab.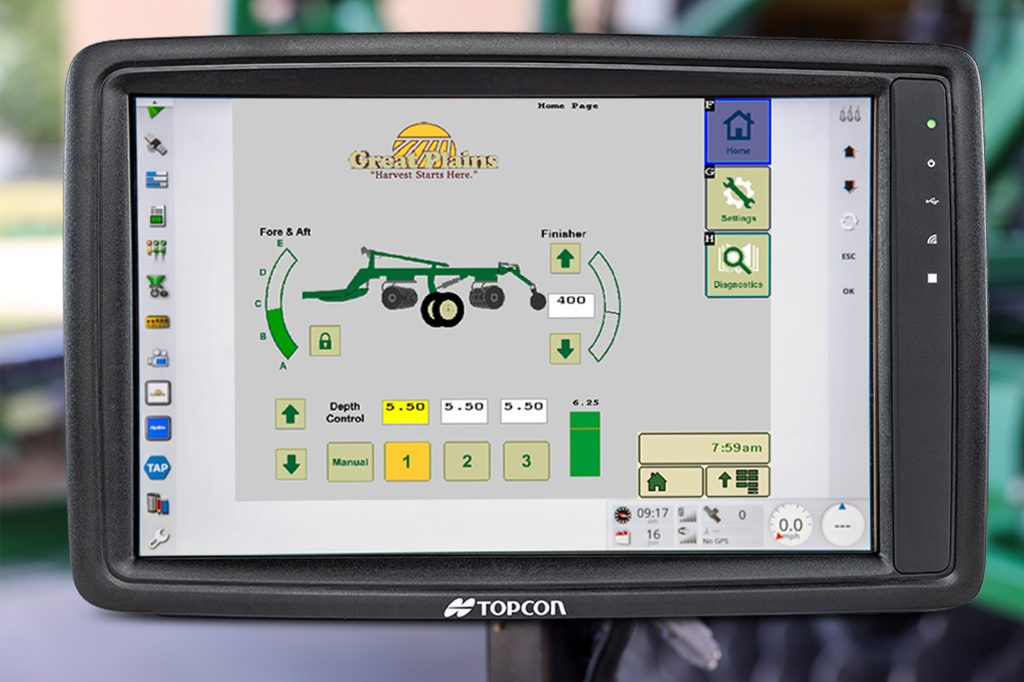 "We can make all these adjustments, see them on the display visually and really refine our tillage settings to have that optimum prepared seed bed ahead of the planter."
Blake Bergkamp, Great Plains Agronomist
Iowa corn and soybean farmer Dan Masner explains why he decided to add a Terra-Max with Implement Command to his farm:
"I was looking for one implement to go out here in the fall and do one pass on the stock ground and in the spring be able to come back with that same implement and do the same thing: one pass, plant the beans, one pass to plant corn on the bean stubble.
I utilise Implement Command way more than I thought I would. I mean the ground I farm varies. I have some timber soil that tends to be a little harder as it's drier and there's just a lot of changes I'm making that I didn't think I would if I couldn't do it from the cab. The Terra-Max is allowing me to change wing pressure, disc angle, basket pressure and it has been very beneficial on these varied types of soils.
You know we're always in a little crunch for time, trying to get the seed in the ground. To be able to change it on the fly and physically look back and see the difference I think is a big plus. The time factor, most of all, getting in and out and being able to do that and look on the monitor and see exactly where you're at, to see the change of what you can do at your fingertips."
Great Plains agronomist Blake Bergkamp sums up the benefits: "A great thing about the implement Command System is we can make all these adjustments, see them on the display visually and really refine our tillage settings to have that optimum prepared seedbed ahead of the planter."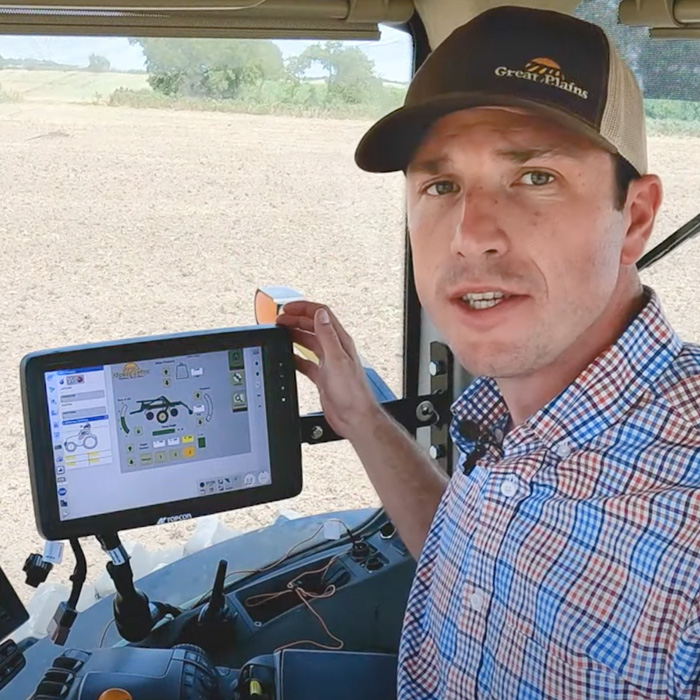 UN Sustainable Development Goals
The Great Plains Implement Command System contributes to the UN Sustainable Development Goals of achieving zero hunger, promoting industry, ensuring sustainable development and protecting life on land.
Explore other stories from our brands
How should we address the great challenges of our time? Can we shape a better future together?
The Kubota Group wants to lead the way with innovative solutions for agriculture.
Kubota electric wheel loaders offer high performance while producing zero carbon emissions.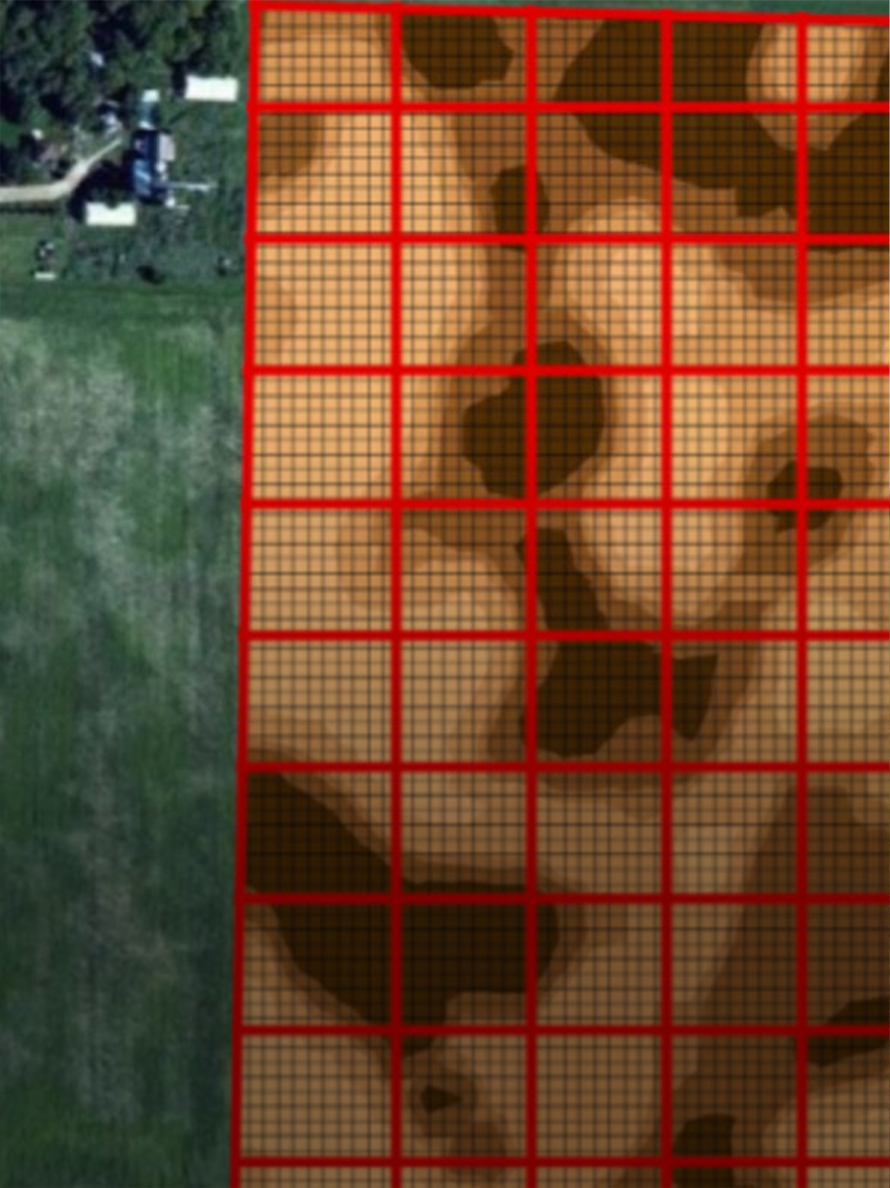 Real-time soil sensing detects minute variances in soil content and conditions. Based on this data, soil maps provide a highly accurate field profile.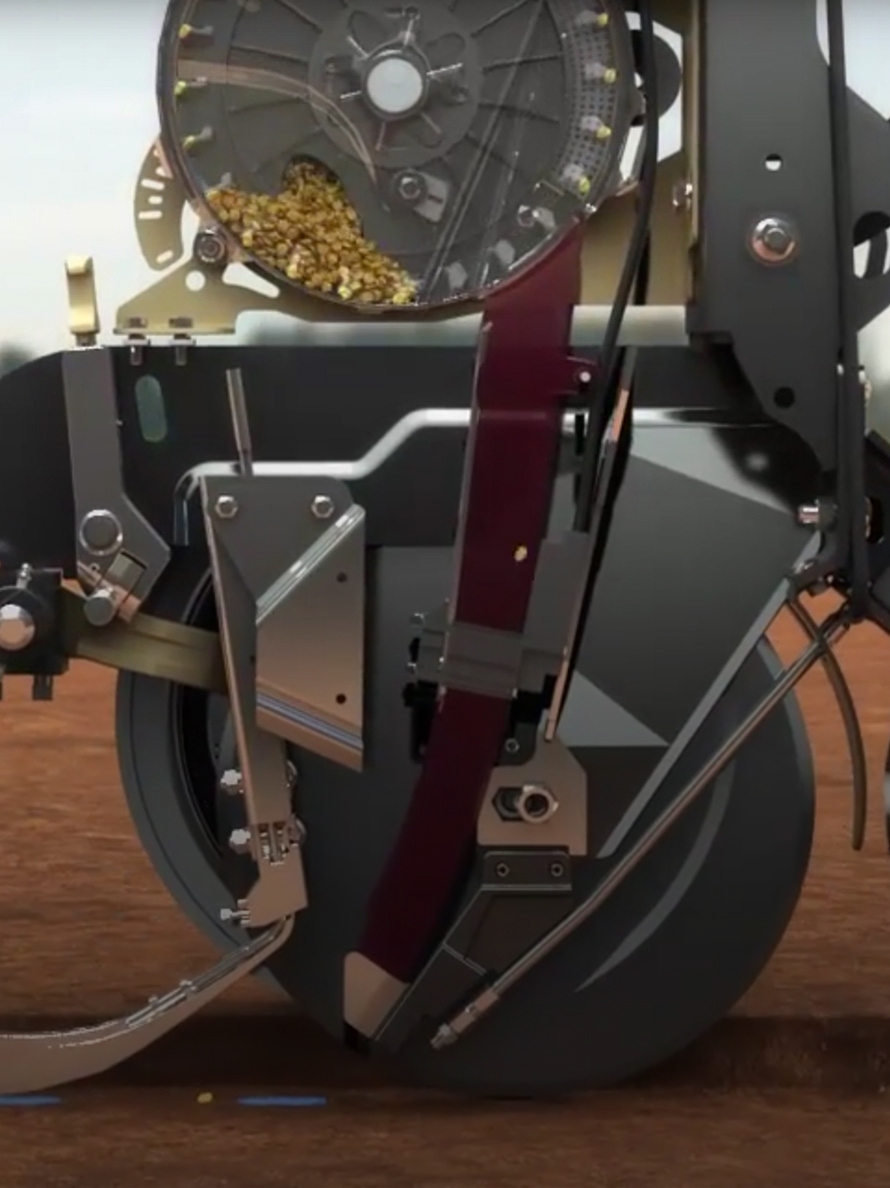 The best start for each seed