Saving up to

20 seconds per bale
Fully market unique non-stop baling and wrapping technology eliminates time spent stationary from conventional systems, significantly boosting productivity.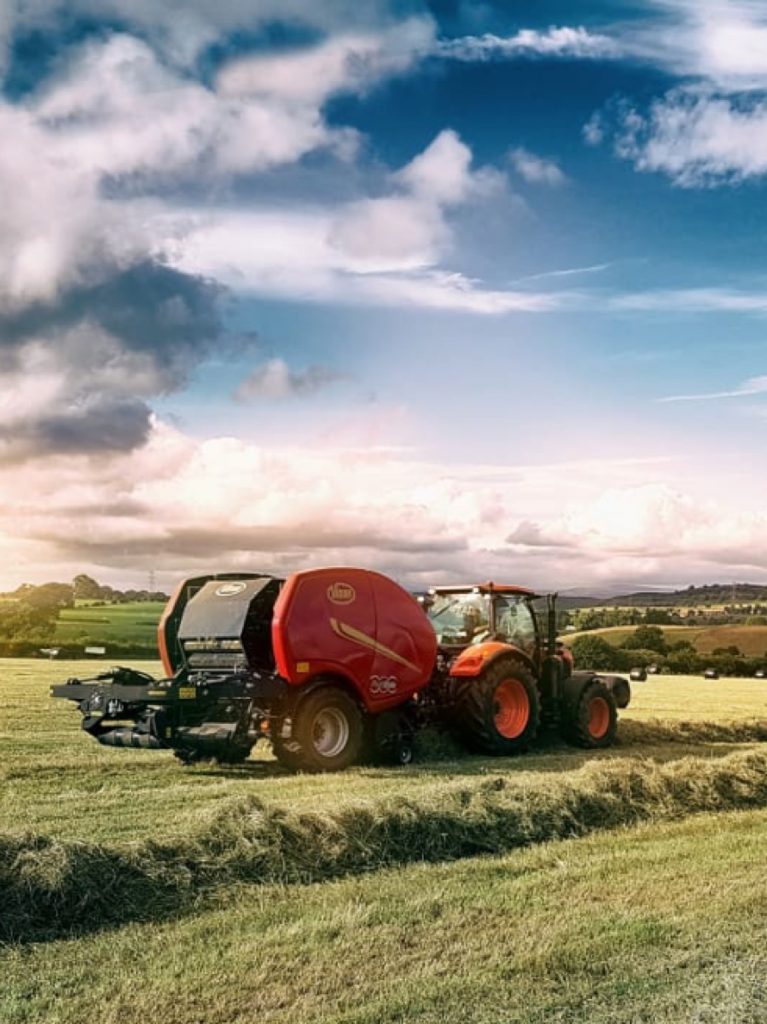 The art and science of baling
Baling brings together a whole set of different challenges including high weather dependence, labour costs, time constraints and consistency issue on bale quality. Traditional baling of silage with separate baler and bale wrapper machines is a time-consuming and labour-intensive task, during the very busy harvesting season. Traditional baling and wrapping can result in inconsistent silage crop bale quality which can affect the quality (and price) of the animals feed.
Furthermore, weather conditions are often a high reason of stress when baling. Too wet conditions may cause the non-possibility to harvest (spoil or mould crop combine with hard field access with heavy machinery), while a too dry crop sees a reduction in nutritive contents. Farmers need proper time management to ensure maximal forage quality.
And these are all challenges which innovative technologies such Vicon FastBale can help with.
What are the benefits of Vicon FastBale?
Baling and wrapping without stopping…
The Vicon FastBale, fixed chamber baling and wrapping combination, is a revolutionary technology that solves some of the biggest challenges farmers are facing nowadays. Automating, especially removing the stop time for binding and ejection, the process of producing a bale helps farmers to increase their productivity, reduce their costs and improve their yields. Now farmers can produce more round bales in less time as they no longer need to make as many stops as before. Up to 20 seconds is saved per bale, which equals 1.5 hours per 300 bales, being as many time on which tractor would waste fuel and mechanical components would wear. Additionally, it ensures consistent quality, crucial for silage conservation and in the end animal feed by reducing the risk of crop spoilage.
Overall, Vicon FastBale solves many of the issues farmers face in producing high-quality bales efficiently and cost-effectively.
Step by step from crop to bale
The Vicon FastBale consists of two baling and compressing chambers, a standard main chamber and a unique pre-chamber about 2/3 the size of the main one. Baling starts in the conventional manner with the main chamber producing the first bale. However, once the bale is fully formed, instead of having to stop to apply the net, it diverts the crop flow to the pre-chamber. This saves hundreds of stops a day and therefore many seconds per bale and stress and fatigue for the driver during the working day.
The bale is formed in the main bale chamber in the conventional manner until the required density is reached.
When the bale is fully formed, the crop flow is diverted to pre-chamber, while net is applied to the completed bale.
The tailgate opens and the completed bale rolls directly on to the wrapper by gravity.
The wrapper is hydraulically raised to its working position and wrapping begins.
Crop continues to compress in the pre-chamber until the pre-set density is reached.
Crop flow and pre-compressed crop are transferred to the main chamber… and the cycle continue endlessly.
See the Vicon FastBale baling and wrapping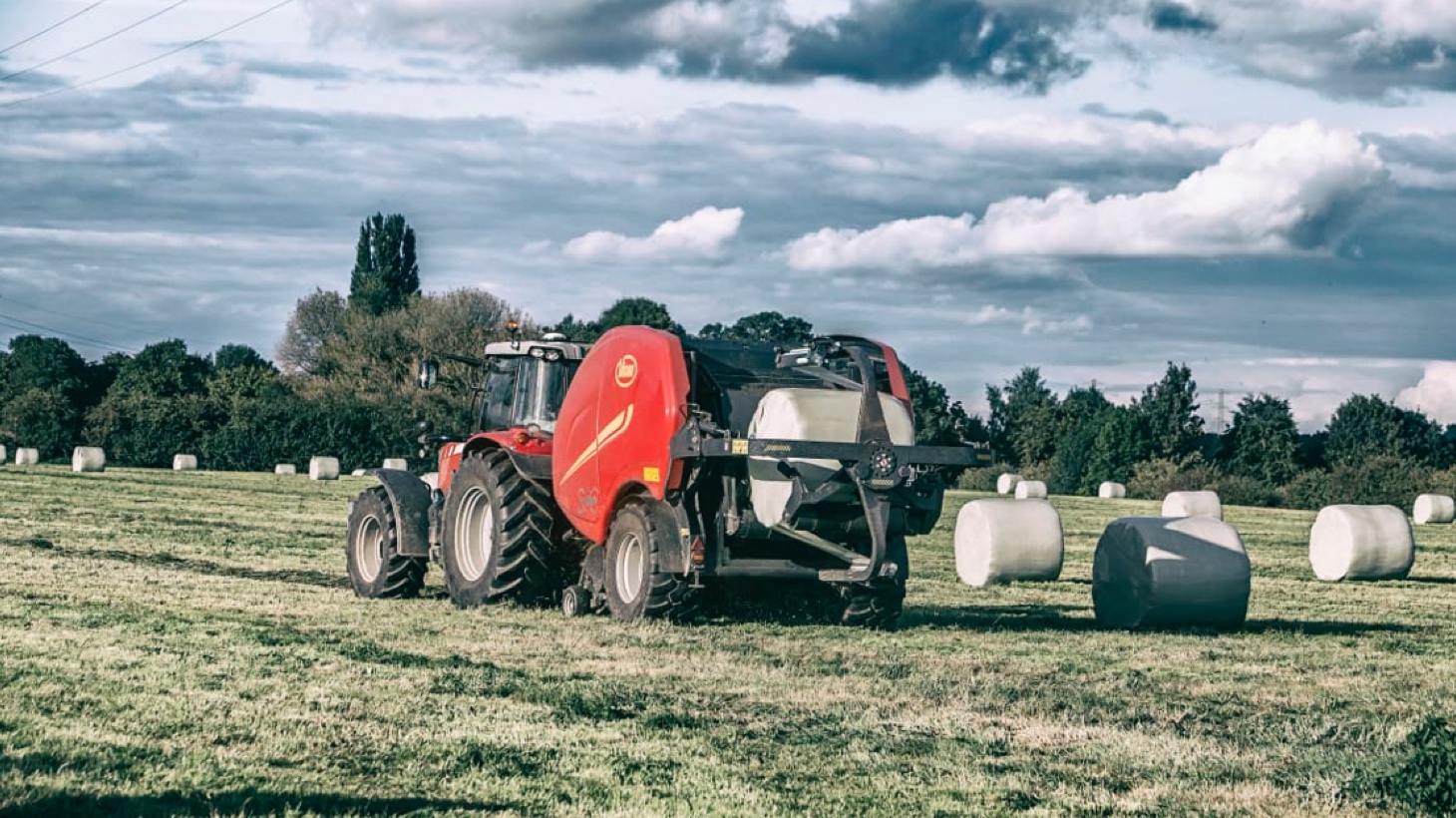 Facts about Vicon FastBale
1.
Non-stop baling saves around 20 seconds per pressed bale
2.
300 bales x 20 seconds equals a saving of 1.5 hours
"When the Vicon FastBale is on fully automatic mode, all you have to do during baling is watch the swath and take a look at your terminal. This gives peace of mind to the driver."
Jelle van Minnen, Vicon product specialist
For product specialist Jelle van Minnen, the Vicon FastBale is a new way of baling: "Just starting up the baler saves you time. You can stay in the tractor. You don't even have to get off to mount the running wheels to the pick-up. And in transport, the machine stays within three meters, even with the optional wide 710 tires. Thanks to the double chamber, stopping for net or film binding and ejecting the bale is a thing of the past. This saves a braking and torque movement with each bale. It amounts to about 20 seconds per bale. This is considerably less stressful for the driver. Think of hip, knee and back wear."
He also points out several less obvious advantages of the combined wrapping and baling machine: "The tractor suffers less wear and tear by saving on clutch and brake work for each bale. Furthermore, the lack of braking and acceleration combined with the single-axle and wide tires means there is much less rutting and damage to the turf. This brings less loss in the next cut."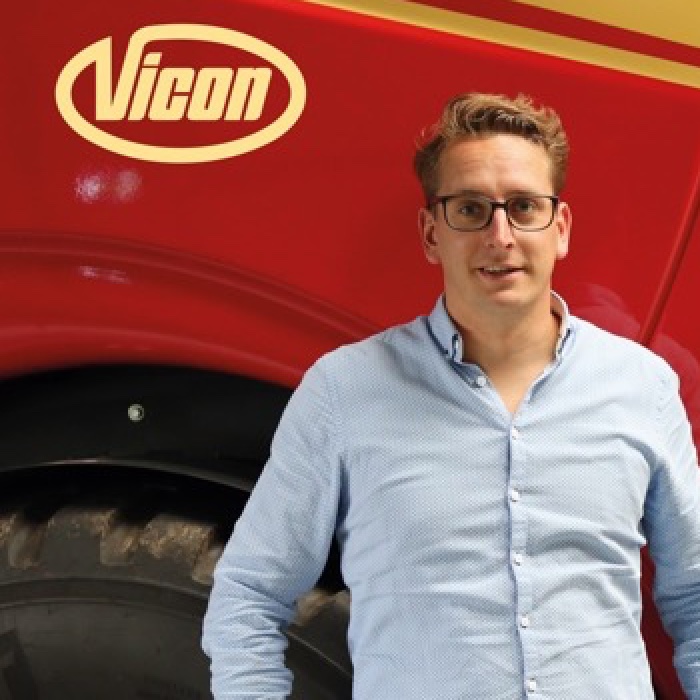 UN Sustainable Development Goals
The Vicon FastBale non-stop baler-wrapper combination contributes to the UN Sustainability Development Goals of zero hunger, decent work and economic growth, industry, innovation and infrastructure, responsible consumption and production as well as climate action.
Explore other stories from our brands
How should we address the great challenges of our time? Can we shape a better future together?
The Kubota Group wants to lead the way with innovative solutions for agriculture.
Kubota electric wheel loaders offer high performance while producing zero carbon emissions.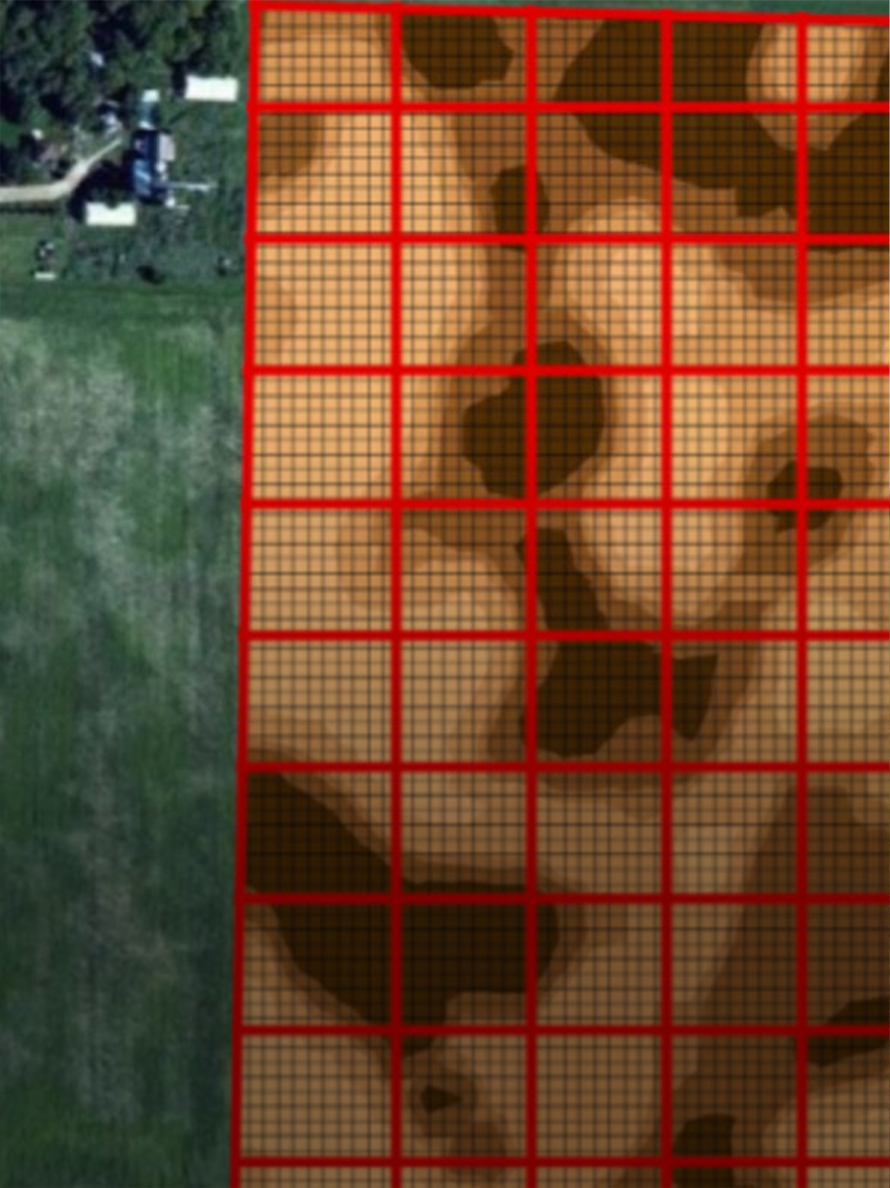 Real-time soil sensing detects minute variances in soil content and conditions. Based on this data, soil maps provide a highly accurate field profile.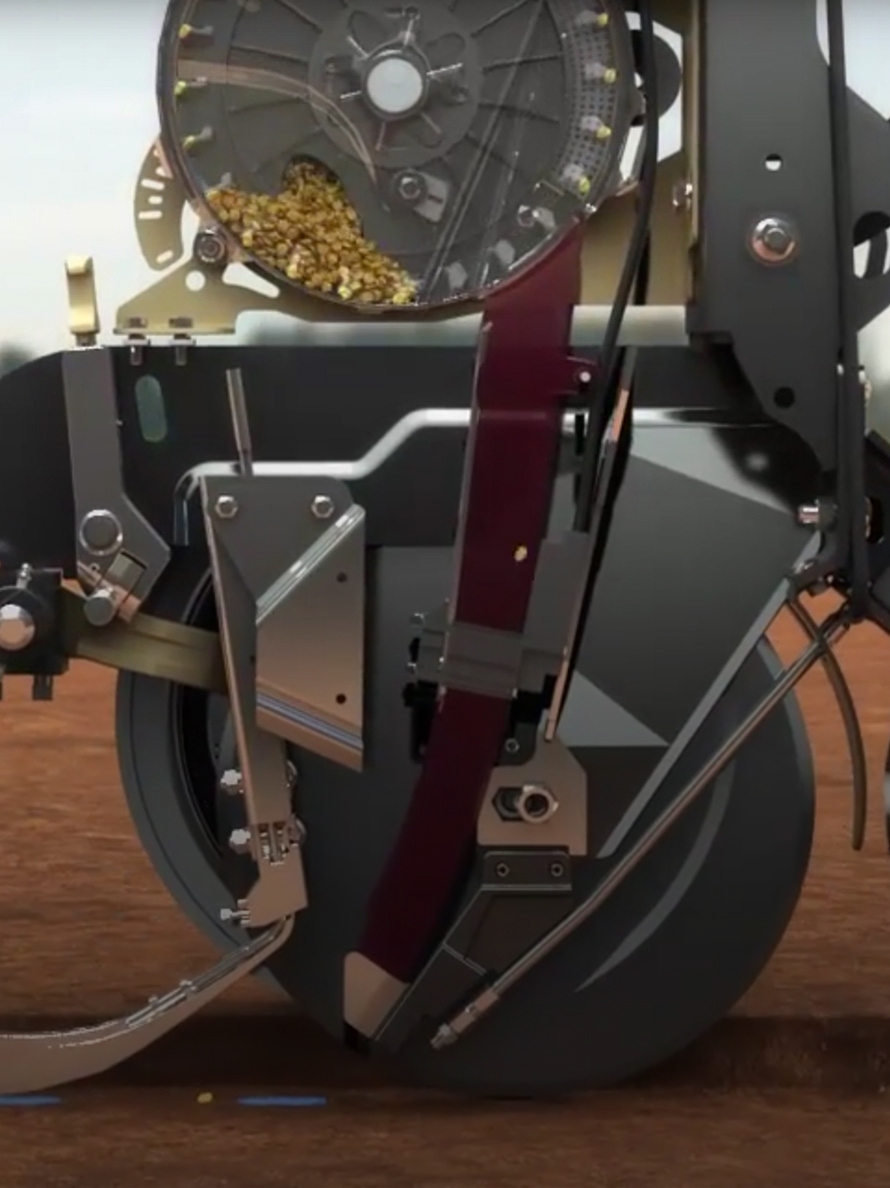 The best start for each seed