Kubota precision drill PP1451V New features on precision drill with variable working width frame concept
The Kubota PP1451V with the variable working width frame concept for 6 to 8 SX or HD-II sowing units has been completely upgraded and offers even more stability and operator comfort.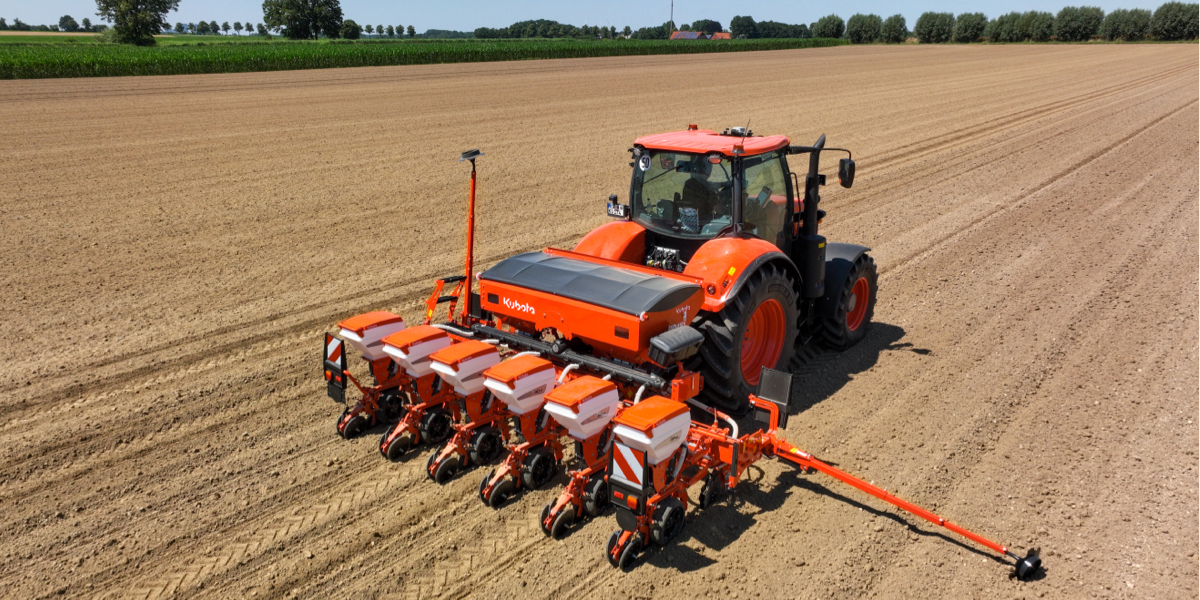 The Kubota precision drill PP1451V operates under the toughest conditions. "The new frame ballasting kit allows an even stronger penetration of the sowing row and perfect depth control of the seed application," explains Constantin Homann, Product Manager precision drills at Kverneland Group Soest. "This together with the solid frame tube ensures high stability and a long lifetime of the implement."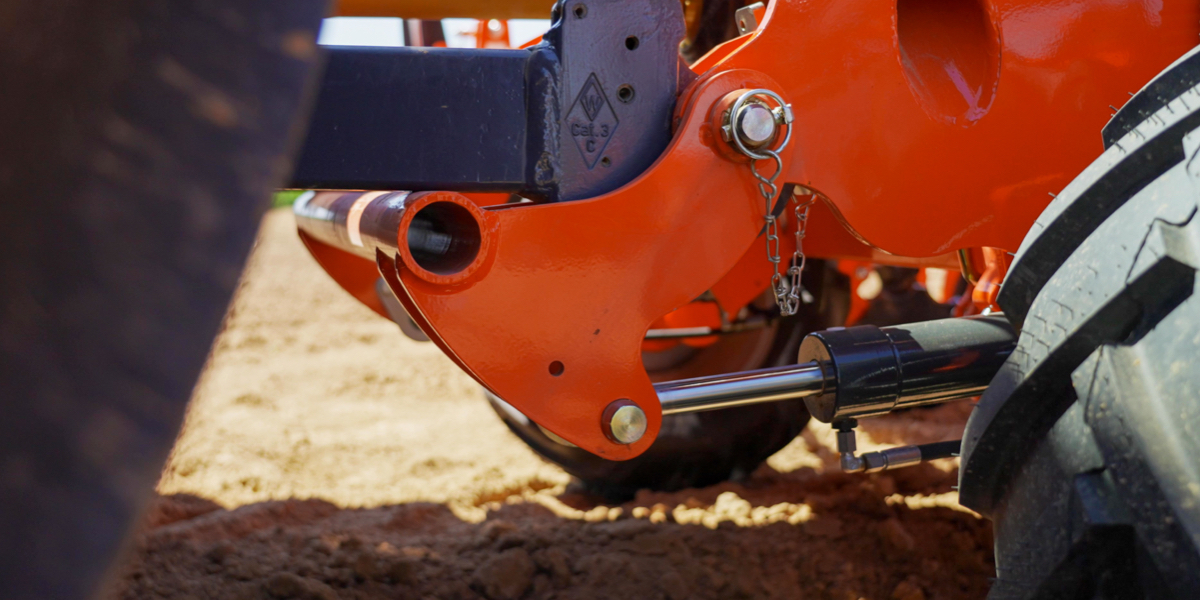 Operators' comfort and control have been in focus for a new manometer attachment giving the driver always an unrestricted direct view at the vacuum or air pressure status.
Optimised fertiliser application
A new half-width shut-off of the fertiliser application saves fertiliser especially on odd-shaped fields and headlands. The revised fertiliser drive comes without an additional gearbox. Therefore, the oil consumption per engine has been reduced to 10 liters per minute.
Safe access and all tools ready to hand
Safety first has top priority within Kubota. Therefore, a new loading step with platform ensures safe access to the fertiliser hopper for filling, maintenance and monitoring. The mechanical driveline has been moved to the right-hand side of the machine to achieve better accessibility. A new toolbox protects calibration bag, seed disc opener, brush and operation manual against dust and water and is always ready to hand.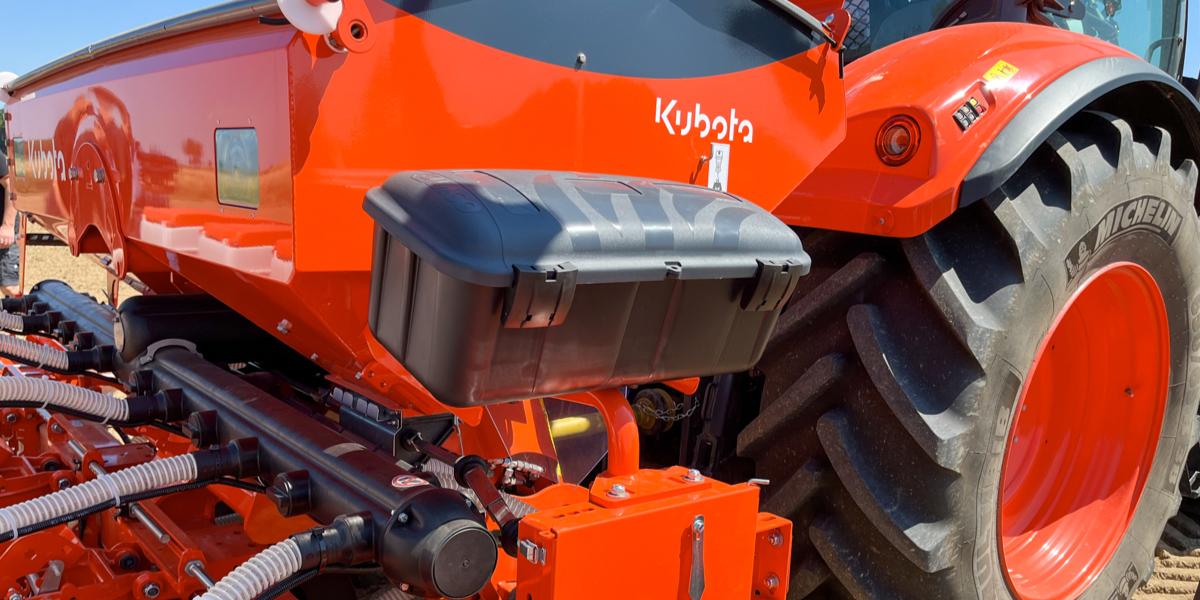 New position of the fan drive increases efficiency
With the PP1451V the customer has the choice between mechanical drive via PTO shaft or hydraulic fan drive. When hydraulically driven the hydraulic motor has now been placed directly on the fan shaft. A belt is no longer needed which reduces maintenance time and costs.
Increased capacity and optimised seed placement by the facelifted HD-II sowing unit
In order to reduce filling time, the seed hopper of the HD-II sowing unit has been enlarged by 5 litres to now 60 litres capacity. The facelifted falling channel "Channel Extra" of the HD-II row ensures an even more precise seed placement. An additional sensor can be fitted to the channel for better seed monitoring. The Plantirium sensor uses an optical system to count all sorts of seeds, from rape to sunflower. It detects not only missing but also double seeds. Via the terminal, the driver monitors the working quality e.g. the singulation of each row and receives a warning signal when the seed hopper is empty.
Kubota has been a leading manufacturer of agricultural equipment, construction equipment, lawn mowers and Industrial Engines since 1890. With its global Headquarters in Osaka Japan, offices in more than 120 countries, and more than 50,000 employees in North America, Europe and Asia, Kubota had a turnover of $20.4 billion in 2022. Although machinery equipment is its main products line, Kubota also produces a wide range of products such as city water purification systems, irrigation systems, piping systems, roof and home construction, and large underground valves.
Our Brand Statement, "For Earth, For Life," speaks to our commitment to the conservation of the environment while aiding the production of food and water supplies, which are vital to meet the needs of our society, as the world's population continues to grow. This mission is accomplished every time a Kubota tractor harvests the land to produce food or when our construction equipment excavates to transport water or provide shelter. For more information on Kubota, please visit www.kubota-eu.com or www.kubota.com.
For further information, please contact
Download high resolution image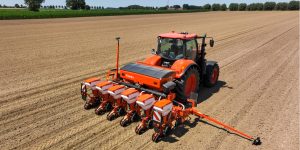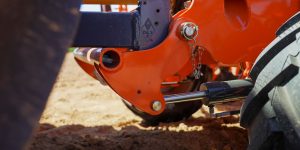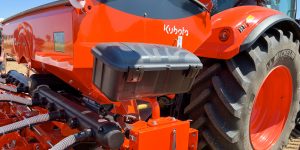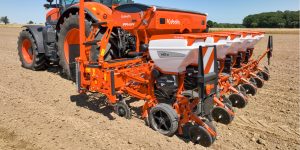 You need more information?