Great Plains International Launches New Soil Management Solutions at Agritechnica
SALINA, KS – Great Plains is expanding its global soil management solutions, including two new 3m narrow transport implements that will be released at Agritechnica 2023. Both the HT1110 Terra-Max®, known for its versatility in the hybrid tillage space, and the VT1110 Turbo-Max®, built upon the vertical tillage legacy of the original Turbo-Max, utilize a lengthened frame, 6.5- and 7-meter working widths, and share finishing attachment options. New attachment options include a chopper reel that extends versatility in difficult, high-residue conditions, and a double basket with either flat or round bars for a customized field finish. Along with the 6.5- and 7-meter models, both the Terra-Max and Turbo-Max are available in five imperial sizes 20ˈ to 40′, or 6-12m, and offered on the same lengthened frame and with the new attachment options.
The new VT1110 Turbo-Max has many of the same features that producers have grown to know and appreciate from the original. Tom Bryan, Great Plains International President, said, "The new Turbo-Max models build upon the legacy of true vertical tillage machines with its use of straight, non-concave blades. Now with a choice of 51 or 56 cm straight Turbo blades and new finishing attachments, the new Turbo-Max is one of the most valuable vertical tillage tools available globally."
Like its predecessor, the new Turbo-Max offers gang angles that adjust up to 6° for multi-season applications, but provides a true vertical finish when run at 0°. Bryan said, "Great Plains defines true vertical tillage as a system that works the soil vertically to remove or avoid the addition of horizontal, density-change layers. With a 0° gang angle, the Turbo-Max continues to create the ultimate seedbed with a level planting surface and uniform soil profile, while promoting consistent germination, root development, and long-term soil health objectives like water infiltration, nutrient utilization, and reducing soil compaction and erosion."
The new HT1110 Terra-Max model is a versatile primary and secondary tillage solution that addresses a variety of needs from killing weeds and sizing residue to preparing a seedbed. The Terra-Max is designed to perform variable-intensity tillage with 0- to 6-degree adjustable front and 0- to 8-degree adjustable rear coulter gangs for adaptability in ever-changing conditions. With slightly concave TurboSpeed™ blades, producers can create a seedbed with a high-quality finish, level soils, remove ruts, bury residue, and control resistant weeds – all with one tool.
While the Terra-Max and Turbo-Max offer some similarities, each product has a unique purpose. "If weed control is a part of your tillage practice, or you use the tool mostly in the fall to cover residue, the Terra-Max will be a great benefit – just be mindful of the gang angle in the spring when preparing seedbeds," said Great Plains Product Engineer, Rodney Hake. "However, for producers who are looking to stay true to vertical tillage and develop the ultimate seedbed, the VT1110 Turbo-Max is the tool of choice."
IMPLEMENT COMMAND™ SYSTEM
For added control and convenience, Terra-Max and Turbo-Max models over 6m are now offered with the optional Implement Command™ system, allowing producers to set, adjust, and monitor the unit from the tractor cab. Depth, wing down pressure, and finisher pressure can be adjusted by the operator, while the system also offers monitoring capabilities of gang angle and fore/aft leveling. Implement Command is ISO-compatible and works with the tractor's existing virtual terminal.
Imperial versions of the Turbo-Max are offered with TrueView, an on-the-go soil sensing technology. Real-time field data and variances are collected on soil moisture, temperature, organic matter, and texture. This data identifies unique soil management zones, which helps growers perform customized operations related to tillage passes, seed rates, inputs, and more – maximizing producer efficiency and profits.
To learn more about these innovative products and technologies, stop by the Agritechnica show in Hall 5, Stand B28, or visit www.GreatPlainsAg.com.
Great Plains Manufacturing, founded in 1976, employs over 2,200 people worldwide. It encompasses five divisions: Great Plains Ag, which manufactures soil management and seed placement equipment and other farm implements; Land Pride, which manufactures grounds maintenance tools such as mowers, rototillers, rotary cutters, dirt-working equipment, and construction equipment attachments; Great Plains International, which sells the company's products worldwide; Great Plains Trucking, which operates a nationwide fleet of flatbed trucks; and Great Plains CE Division, which manufactures powered equipment for the construction industry. Great Plains Mfg., Inc., is headquartered in Salina, Kansas.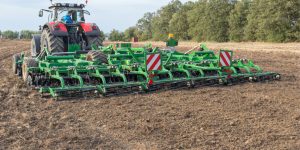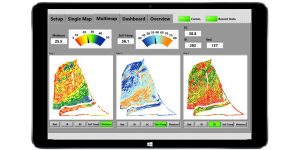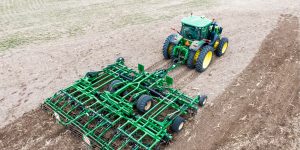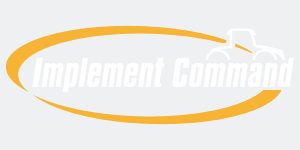 You need more information?