Kubota introduces the New Generation of Front Loaders LK-M
Kubota is proud to launch the latest LK-M series, a revolutionary line of front loaders designed to elevate the field work experience to new heights. The culmination of extensive research and unwavering commitment to innovation, this range is designed to meet the diverse needs of farmers, not just today, but well into the future.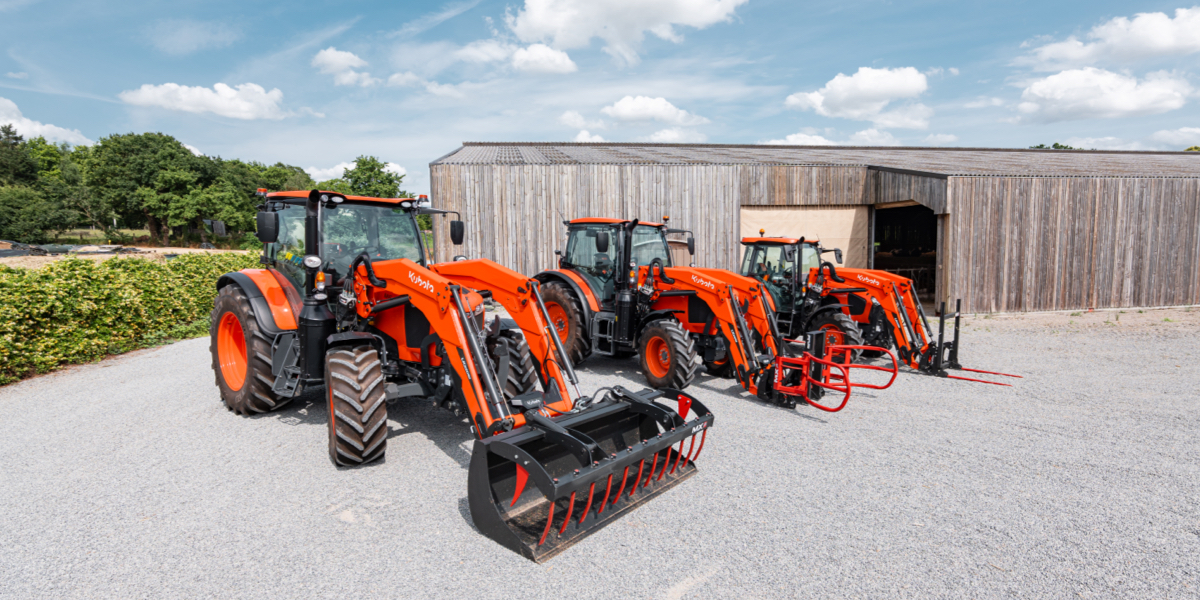 The new LK-M series encompasses five loader models, each equipped with integrated mechanical self-levelling, striking the perfect balance between lift height and power to enhance efficiency in everyday handling needs.
Key Highlights of the LK-M Loader Series:
1. Enhanced Ergonomics for Optimal Efficiency:
The LK-M series boasts completely revised ergonomics, prioritising visibility and simplicity in design. Ingenious features like the mechanical self-levelling and lowered crossbar ensure exceptional visibility during both working and hitching, making it an excellent asset in the field.
2. Streamlined Design for Ideal Tractor-Loader Integration:
The LK-M loader features a refined and integrated design, ensuring an optimal tractor-loader combination. Hydraulic and electrical integration into the loader boom, complemented by a high quality finish, guarantees exceptional durability and ease of maintenance.

3. Versatile Customization Options:
With a host of compatible equipment options, from AUTO-UNLOAD* to AUTO-LEVEL* and powerful work lights, KUBOTA provides the freedom to customise the loader for optimal performance in any situation.
4. Exclusive EASY-PLUG, 3rd FUNCTION with Release Pressure:
An exclusive and revolutionary feature of the LK-M series, EASY-PLUG facilitates effortless implement connection and disconnection through the 3rd function decompression system. Located at the front of the loader, a single action on the red lever activates the decompression, simplifying operations and maximising efficiency.
5. Comprehensive Loader Ready Kit Compatibility:
All current loader ready kits for M4003, M5002, and M6002 are compatible with the new LK-M series design. Kubota is extending the loader solution with the M6001 UTILITY offer, and the long wheelbase tractor can be fitted with reinforcing frames for extreme heavy-duty use.
6. Advanced Joystick Controller and Front Linkage Integration:
The M6001 U Joystick Controller, available in various configurations, offers a seamless loader control experience. This controller can also manage the front linkage and front hydraulic auxiliary line when selected together. The loader boom crossbar provides ample clearance for the front linkage and PTO (if fitted) ensuring optimum compatibility.
Features and Advantages of the New LK-M Loader Series:
Standard accumulator suspension for smoother operations.
Loader boom fitted with a 3rd hydraulic function for enhanced versatility.
Option for working lights to optimise visibility.
MACH system quick coupler between tractor and loader, standard for swift coupling.
Front linkage operation via loader joystick when ordered together, enhancing efficiency.
Full compatibility with all existing loader ready kits, ensuring adaptability.
Easy loader boom configuration with front-end accessories, simplifying setup.
Option for EASY PLUG release pressure for the 3rd function, improving the front implement connection.
The Kubota LK-M series represents a significant leap forward in the world of front loaders, embodying Kubota's commitment to providing innovative solutions that empower customers. Discover the future of loader technology and redefine productivity with the LK-M series.
Kubota has been a leading manufacturer of agricultural equipment, construction equipment, lawn mowers and and Industrial Engines since 1890. With its global Headquarters in Osaka Japan, offices in more than 120 countries, and more than 50,000 employees in North America, Europe and Asia, Kubota had a turnover of $20.4 billion in 2022. Although machinery equipment is its main products line, Kubota also produces a wide range of products such as city water purification systems, irrigation systems, piping systems, roof and home construction, and large underground valves.
Our Brand Statement, "For Earth, For Life," speaks to our commitment to the conservation of the environment while aiding the production of food and water supplies, which are vital to meet the needs of our society, as the world's population continues to grow. This mission is accomplished every time a Kubota tractor harvests the land to produce food or when our construction equipment excavates to transport water or provide shelter. For more information on Kubota, please visit www.kubota-global.net or www.kubota-eu.com.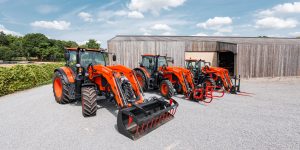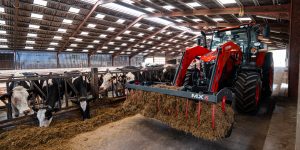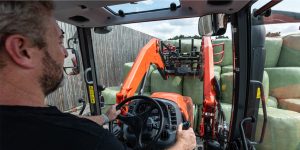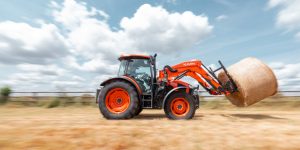 You need more information?