Kubota Innovation Supporting Global Agriculture on Display at Agritechnica 2023
Kubota's Global Solutions Hub underlines its commitment to attaining a sustainable global society.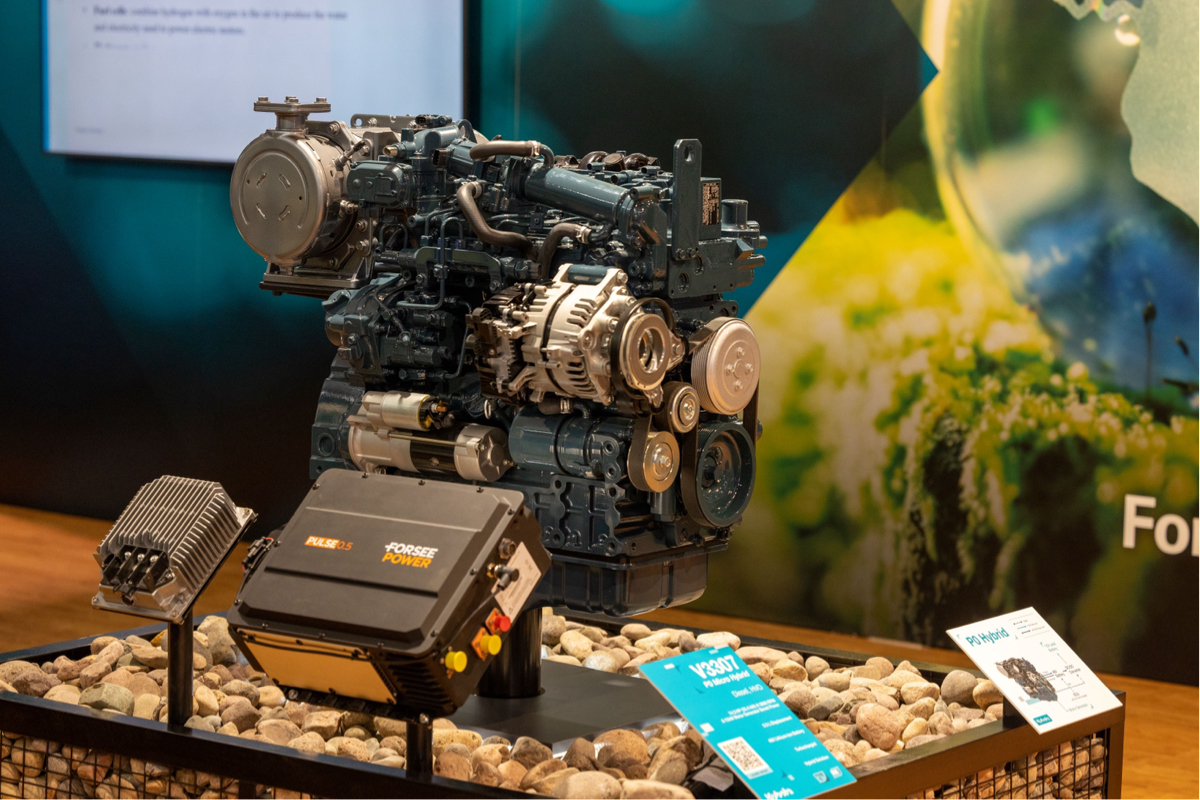 Agritechnica, 12-18 November 2023, Hanover, Germany. Creating a carbon-neutral, sustainable future is at the heart of Kubota's drive towards tackling and resolving environmental and social issues.
Kubota's goal is to place environmental, social and governance best practice at the core of its operations and to tackle the challenge of developing more carbon-neutral products and solutions.
In line with this aim is Kubota's engine development programme which offers a portfolio of established and new, ground-breaking hybrid and hydrogen models which are ideal for future generations of machinery for a range of sectors.
At Agritechnica Kubota is showcasing three of its most innovative engines within the company's extensive Group Solutions Hub in Hall 5 – the Showroom of the Future.
Kubota's compact, high-power density, fuel efficient engines are already widely used in the global agricultural and construction industry forging a reputation for reliability and robustness.
With its drive towards carbon neutrality, Kubota focuses its engine development on these three pillars:
Hybrid solution. Micro hybrid and hybrid technology providing extra power boosts when required.
Fuel solution. Engines which are compatible with low carbon fuels such as Hydrotreated Vegetable Oil (HVO), synthetic fuels and hydrogen.
Pure engine solution. Existing engines with enhanced fuel efficiency.
The engines on display in Hanover showcase the Fuel and Hybrid solutions and will include:
The 3.8L-Hydrogen Engine, four cylinder, off-highway hydrogen engine configured for agricultural specification
The 3.3 litre, 55.4 kW V3307 CR-T P0 Micro Hybrid
The 1.8 litre, 37.0 kW D1803 CR-T P1 Hybrid
Hybrid Technology is a key development from Kubota and is suitable for agricultural applications.
Kubota's Hybrid Technology is a system installed with a 48-volt motor generator using electric power only when intermittent overloads need to be handled.
A motor-assist function is used to deliver an extra, instantaneous 10 kW of electrical boost power when needed for occasional sudden loads enabling operators to select an engine with output to match the load range, together with electric power to compensate for infrequent intermittent overloads.
Kubota Hybrid Technology is particularly suitable for a variety of applications with occasional overloads such as some agricultural applications.
The 3.3 litre displacement, four-cylinder, vertical, water-cooled, four cycle Kubota V3307-CR-T P0 Micro hybrid has a rated power of 55.4 kW at 2600 rpm. As the P0 is the same size as the comparable common rail engine it is easy to install. The engine meets EPA/CARB Tier 4 and EU Stage V emissions regulations.
The compact D1803-CR-T P1 Hybrid has a rated output of 37.0 kW at 2700 rpm.
The AC synchronous motor generator, which does not require maintenance work, is encased in the flywheel housing keeping engine size to a minimum and all necessary components, such as motors and 48 V lithium-ion batteries, are supplied by Kubota.
This means that customer development resources can be minimised. A belt drive mechanism is not required thus increasing robustness and ease of maintenance.
The 1.8 L displacement P1 meets EPA/CARB Tier 4 and EU Stage V emission regulations and has a maximum torque of 150.5 Nm at 1600 rpm. The P1 features a direct injection combustion system and a common rail fuel system.
For the P0 the micro hybrid system is controlled by the Electronic Control Unit (ECU) and not by signals from the vehicle. This is made possible by rewriting the software in the existing ECU of Kubota engines. No additional ECU is required for hybrid control. In addition, it is approximately the same size as the comparable common rail engine, making it easy to install.
The Kubota 3.8L-Hydrogen Engine is based on the spark-ignited type WG3800 engine and eliminates carbon dioxide emissions by only using hydrogen as a fuel.
By keeping the size or footprint of the existing engine and maintaining the Power Take Off position, Kubota has ensured customers require minimal development costs when installing these engines within their applications.
The Kubota hydrogen engine is expected to be an attractive choice within the agricultural sector and is already attracting industry interest. Kubota is researching the use of several alternative fuels, decarbonised fuels such as hydrogen, HVO and synthetic fuels.
One of the largest mobile generator manufacturers in the world and Kubota have agreed on the development of a dedicated hydrogen generator equipped with a Kubota hydrogen engine.
Kubota offers existing diesel engines which offer a range of benefits including improved fuel efficiency such as the highly efficient, Kubota 09 Series V5009 which was the company's first-ever diesel engine above 200 horsepower and is designed to meet the higher power requirements and wide range of needs in agricultural and industrial machines.
The V5009 can deliver up to 157.3 kW (210.9 HP) at 2200 rpm while meeting the emissions standards of EPA/CARB Tier 4 and EU Stage 5.
Daniel Grant, Manager Marketing Intelligence for Kubota Business Unit Engine Europe, said: "As a comprehensive solutions provider for agriculture, Kubota offers technical back up and support at every stage for the farming sector.
"This ranges from developing agricultural machinery and providing engine choices that match day-to-day requirements. Kubota supports global farming and is committed to creating a more prosperous future for people.
"A key element of this process is achieved through Kubota's range of agricultural equipment such as our extensive tractor range and, crucially, the ability to power equipment with our existing and recently introduced engines.
"The hybrid and hydrogen engines on show at Agritechnica underline our overall commitment to both the agricultural industry and also to the wider environment using low-carbon alternative fuels and fuel-efficient technology.
"Our new range of hybrid and hydrogen engines are a perfect example of achieving carbon neutrality whilst, at the same time, helping machine designers and operators to benefit from both reduced maintenance demands and fuel consumption and also enhanced installation ease and machine design flexibility.
"The overall machine performance is maintained whilst our engines' efficiency offers reduced cost of ownership through downsizing.
"Along with our existing tried and tested engines, Kubota's new and diversified engine portfolio represents a significant, low carbon and sustainable opportunity."
Kubota has been a leading manufacturer of agricultural equipment, construction equipment, lawn mowers and and Industrial Engines since 1890. With its global Headquarters in Osaka Japan, offices in more than 120 countries, and more than 50,000 employees in North America, Europe and Asia, Kubota had a turnover of $20.4 billion in 2022. Although machinery equipment is its main products line, Kubota also produces a wide range of products such as city water purification systems, irrigation systems, piping systems, roof and home construction, and large underground valves.
Our Brand Statement, "For Earth, For Life," speaks to our commitment to the conservation of the environment while aiding the production of food and water supplies, which are vital to meet the needs of our society, as the world's population continues to grow. This mission is accomplished every time a Kubota tractor harvests the land to produce food or when our construction equipment excavates to transport water or provide shelter. For more information on Kubota, please visit www.kubota-global.net or www.kubota-eu.com.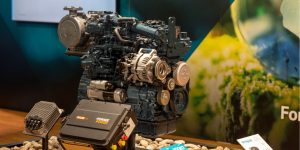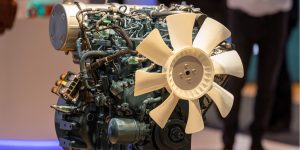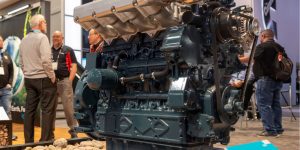 You need more information?